By popular demand: You can now sort your bookmarks into lists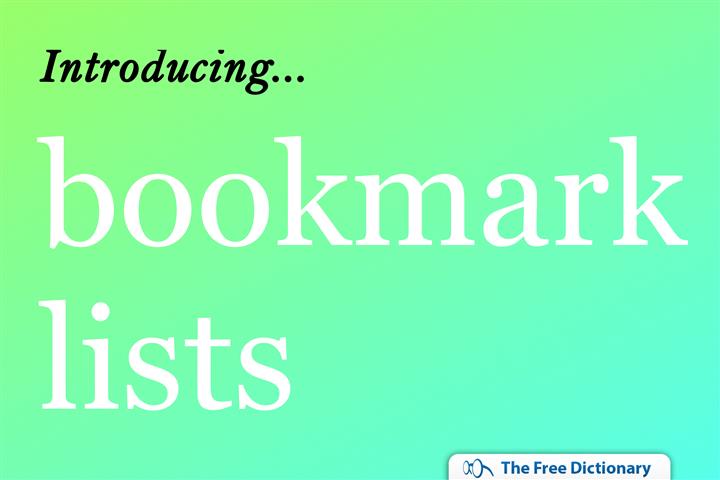 We know you love to bookmark words. Words you don't know. Words you know and love. Every day, you add to the millions and millions of bookmarks that have been created at The Free Dictionary.
Whether you bookmark words to learn them, to study them for a test, or just to add them to your own personal
word-hoard
, it just got a whole lot easier to manage your bookmarks.
You can now sort all your bookmarks into separate lists with a few easy steps. Just create a new list and start adding words to it. Or move existing bookmarks into new lists to organize them. You can even access your lists across multiple platforms, so you can add, organize, and manage your bookmark lists on the website or in the apps for iPhone/iPad, Android, and Windows.
Haven't bookmarked anything yet? What word will you add first?
Share
Tweet
---
Conversations